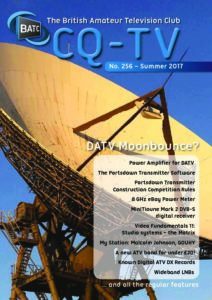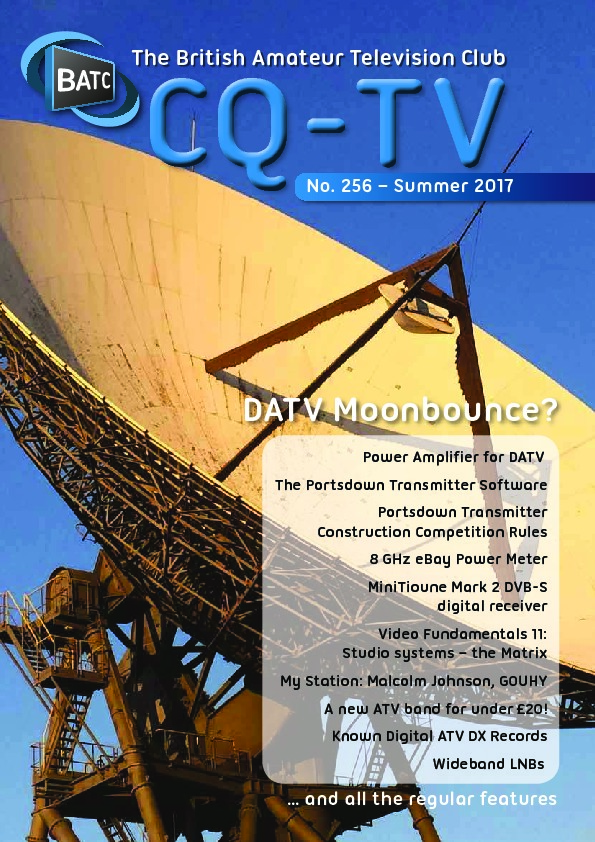 The CQ-TV magazine is published 4 times a year in both .pdf format and as a printed magazine.  All members receive a link to down load the .pdf version and those who subscribe to printed version also receive a printed copy sent via surface mail to their home address.  Previous issues up to 2 years old are available for download in the members area.
CQ-TV is largely technical in content, and includes many articles, circuits and projects dealing with all aspects of television at technical levels from the very simple to the advanced.
Also included are equipment reviews and activity columns, overseas interest, in fact anything which is new and interesting to television amateurs.
Each magazine also carries details of printed circuit boards, special components and sundries which are generally made available in the BATC shop at cost plus prices to members.
Submitting Articles
We welcome TV-related articles from members and non-members.  Please e-mail editor@batc.tv with content or ideas.  The deadlines for upcoming issues are:
CQ-TV 267 – Friday 7 March 2020
CQ-TV 268 – Friday 5th June 2020
Back issues
A full index of articles content dating back to issue 1 is available on the BATC wiki  and editions published more than 2 years ago are available for free download in the CQ-TV archive.
More recent copies are available for download in the members only section of our website.  If you would like to join BATC to gain access to these issues, an instant cyber membership is available by following this link.